Basketball Coaches Without Boundaries Summer Instructional Camp is designed to introduce elementary aged boys and girls to the fundamental of Basketball. While learning the fundamentals, we add lots of energy, drills, light competitions, interaction, daily give-a-ways and staff of experienced former and current high school and college players. It's so much fun, we encourage the parents to stay and join us in the verbal responsive drills, encouraging the campers and of course doing 10 Dwayne Wade's - if you dare !!!! Over the years we have given instruction to over 3000 youths. Our guest speakers played ball or currently playing basketball at Seton Hall Women's Basketball, Freso State Men's Basketball, LaSalle University and Lafayette College Women's Basketball Programs.

The camp is for boys and girls grades 1st - 5th. Grade is based on grade prior to summer break. Camp is held for a 1 week session, Monday - Friday, usually starting in Mid June. Camp times are weekday and some Saturdays. Camp is held at local Frederick County and City Recreations Centers.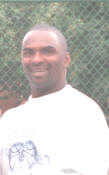 Our camp director is Darryl Whiten. Darryl is a Frederick High School graduate who played two sports - Basketball and Tennis. While at Frederick High Darryl played point guard for the 1979 - 81 teams A three year starter and Varsity Basketball captain both his Junior and Senior years, Darryl was considered the hardest working point guard in the Frederick County area. High School personal achievements include 3rd all time career assists, 1st team All City, 2nd team All Area and 2nd team all Tri-State. Darryl played on teams which were twice State finalist and once Maryland State High School Finals Runner-Up. Darryl went on to play college basketball at Clarion University of Pennsylvania 1982 - 1985. A three year starter, Darryl is currently Clarion's 6th all time career leading assist leader. During his Junior and Senior seasons Darryl's other personal college achievements include twice team captain and being named twice to the All PSAC Team. While at Clarion, Darryl played with, and is still close friends with, Former University of Massachusetts Head Basketball coach, NBA New Jersey Nets head coach, Memphis University head coach and current Kentucky University Men's Basketball Head Coach John Calipari. Darryl's wide connection and association with basketball keeps him in touch with many college and NBA actives players. Darryl also runs and has a very successful individual condition & skills training program.
Darryl is the Current Head Varsity Girls Basketball Coach at Thomas Johnson High School where in his first year of head coach (2009) he lead the team to the Maryland Regional Championship game. You can also catch Darryl during the Basketball season on WFMD AM930 as one of the voices of WFMD High School Basketball.
Our Co-camp director is Dwayne Whiten. Dwayne played basketball at the High School level playing varsity Basketball for then powerhouse "Frederick High Cadets". As a true point guard and modified two guard, every county team and then Tri-State - Frederick County, Washington County, and West Virginia and teams - hated to play against Dwayne and his Frederick High teammates.
Dwayne rained down so many jump shoots - from way down town (before the 3-point shoot) that he was given the name "Pearl" after the great Dwayne "Pearl" Washington (former player for the Syracuse University Orangemen). Named captain of the Frederick High Boys Varsity team 85-86 Season. Were he made 1st Team All-City 2nd team All Area, and 2nd Team All Tri-State. From there went on to play at Frederick Community College. Dwayne is the current President of Basketball Coaches Without Boundaries.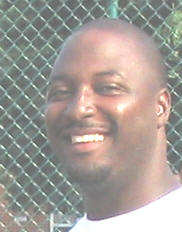 Dwayne is a former assistant Coach of the Monocracy Middle JV- Basketball Team during the 2002-2003 season were the team finished 2nd overall with a overall record of 18-4. In 2004, Dwayne took over as Head Coach of the TJ Middle JV team were his team finished 3rd overall with a record of 18-5. Dwayne also oversees youth basketball activities at the Recreation Center for the City of Frederick and has been doing this for over 15 years. As you can tell Dwayne is very committed to the Youth of Frederick County.
Email: Learnhoops@bcwb.org Office: 301-663-0892